At the forefront of Central Europe – we are there
Why Central Europe?
years of growth and increasing stability
Regional highlights
fastest growing region of Europe
GDP / capita increase (1995 to 2018)
GDP Compound Annual Growth Rate (1995-2018)
A business landscape with attractive fundamentals and transaction dynamics
Significant progress in enabling entrepreneurship and promoting growth
Ease of Doing Business Score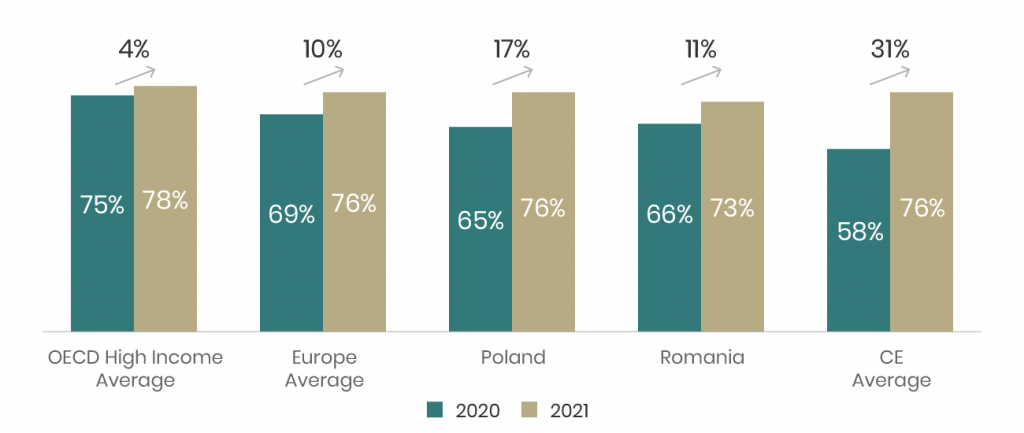 Highly productive workforce
Wage Adjusted Productivity (April 2020)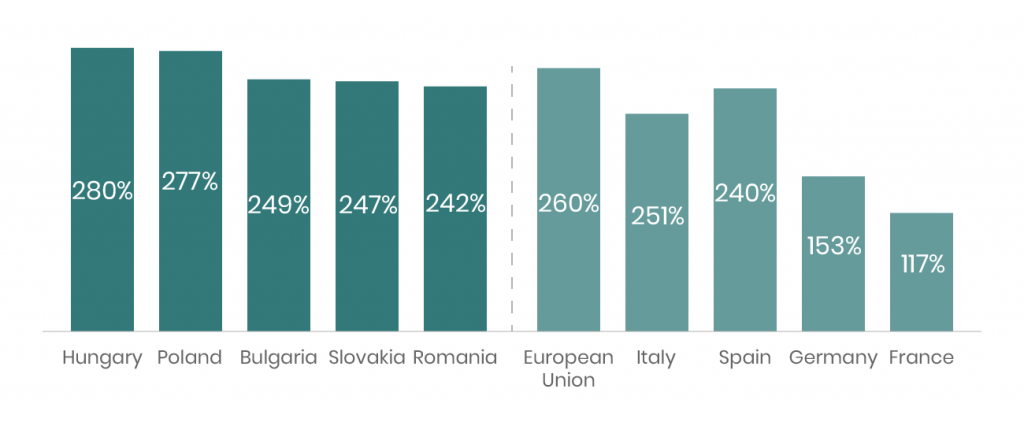 Technically minded and skilled labour force
Share of labour force with tertiary education 2018

High levels of digital growth in Central European region
Digital Growth in CE region (2012-2016)

New opportunities in the Central European region 
Increased focus on:
Beneficiaries of nearshoring trend – n-tier suppliers

 

Environmental and health care

 

'Next generation' companies
Digital enablers/disruptors

 
At Abris, we have successfully navigated the Central Europe region with our eyes on the horizon and the world in mind for the past decade. We know these waters by heart, and we know how to steer companies towards remarkable growth and value creation.
We continue to focus on our core Abris investment criteria:
Fast growth

 

Attractive EBITDA margins
Unique positioning

 

Intellectual property (IP)
Regional and international expansion

 
To find out more information about investment opportunities in Central Europe, please contact your Abris team